Polymeric glycolic is derived from sugar cane and rhubarb. It's an unbuffered acid that consist of molecules that are uniquely shaped to match the molecular structure of the skin which allows the product to work to the best of its ability. Very often it's referred as alpha hydroxy acid (AHA)
The glycolic polymer peels breaks down the glue that holds the dead skins cells to the surface of the skin revealing soft fresh healthy skin underneath. Which in turn helps with oily, congested and/or thick skin.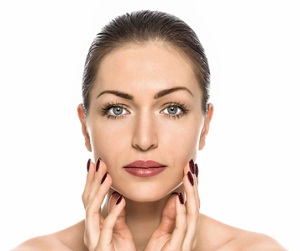 Glycolic Peel Treatment Plan
Glycolic acid peels have a gradual effect and should be performed over a few weeks. The availability of different concentrations and varying of the frequency of application make this peel suitable for a wide range of skin types.
The treatment consists of face cleaning, facial exfoliating, skin preparation, mango peel application, moisturising and mini-massage.
Melbourne Facial Beauty
Glycolic Peel Summary
Glycolic Peel treatment plan tailored to your individual skin type and condition, providing superior cosmetic results with minimum downtime at affordable price.
Results
Schedule
Peel Cost
Special Cost



Smooth skin resurfacing
Stimulates cellular turnover for a younger, healthier skin complexion
Gentle skin exfoliation
Reducing uneven pigmentation, acne scars, aging wrinkles, age spots and more
Boosts new formation of collagen

4 to 6 weeks of once or twice weekly treatments
$199ea
$179
For a maximum benefits we recommend a Meso Infusion treatment after the Glycolic Peel to bring the nutrients and minerals into deepest layer of the skin
Note:
There is no real risk of peeling with this peel however it may occur on very dry skin and last up to a week, it would depend on the your skin
High SPF sun block and sun avoidance is suggested after the treatment.
Using gentle products for 3 days recommended
Glycolic peels ingredients
Purified Water, Aloe Vera Gel, High Purity Glycolic Acid, Glycerine, Ammonium Glycolate, Propylene Glycol, Hydroxyethylcellulose, Vitamin E (Tocopheryl Acetate), Vitamin A (Retinyl Palmitate), Vitamin C (Ascorbic Acid), EDTA, Benzyl Alcohol (anti-bacteria), Methylisothiazolinone.
Polymers - 5% pH 4.5 - 35% pH 3.0