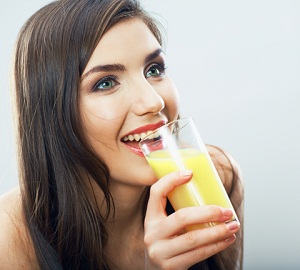 Skin condition: Dry skin.
Dry Skin Care
Characteristics:
Dry skin is a very common skin condition characterised by a lack of the appropriate amount of water in the superficial layer of the skin, the epidermis. The epidermis is normally composed of fats (lipids) and protein. The lipids portion of the epidermis helps prevent skin's dehydration. When the skin's oils are removed, skin's protection decreases and it loses moisture more easily. This process is known as Epidermal Water Loss as skin becomes dry, it also may become more sensitive and prone to rashes and skin breakdown.
Facts about the condition:
Affect males and females equally
Older people are typically much more prone to it due to diminished amounts of natural skin oils and lubricants
Arms, hands, and particularly lower legs tend to be more affected by the condition
Dryness of the skin is affected by the amount of water vapor in the surrounding air, the humidity
The condition is also known as xeroderma or xerosis
Causes:
It is classified as mild, temporary condition which lasts from a few days to weeks. In severe cases can be a long-term skin problem
Cold or dry air and winter weather can worsen dry skin
Individuals whose occupations require more frequent hand-washing and sanitizing
Dry skin may also be a side effect of an underlying medical disorder, lifestyle or some medications

Harsh soaps and chemical cleansers, misusing moisturisers, and long, hot showers
Medications you take – and even medical conditions such as diabetes, psoriasis, hypothyroidism
Malnutrition or lack of oils in diet
Skin needs:
This type of skin could benefit from a creamy wash with hydrating ingredients and moisturisers with sunscreens and antioxidants
Recommendations:
Try using the Face Care range for dry skin, specifically formulated to nourish and hydrate your skin. The products should include pro-vitamin B5 and vitamin C, known for its antioxidant properties. They should be gentle enough to care for even the most sensitive skins.
Here are our top 5
Your daily routine:
Step 1 – As part of your daily routine, start by a gentle cleanser to gently lift away debris and/or make-up – cleanse once in the morning and twice in the evening.
Step 2 – Follow with the appropriate restorative serum (protective for the day and regenerative for the night)
Step 3 – Morning routine requires a protective day cream. It'll help lock in your skin's moisture throughout the day. Chose a cream with UV filters and added antioxidants. Evening routine needs a nourishing cream to support your skin's replenishment overnight and restore your skin's softness
Q&A
Should I use only very oily products in my treatment routines?
No, not really. Without a doubt dry skin does require nourishment. However, oily textures are not necessarily the most effective way to replenish dry skin. Focusing on a treatment plan to restore the skin's barrier will work wonders to your skin. Chose appropriate product lines with very light molecular weight for quick absorption. You want your skin feeling soft and nourished but not greasy or sticky.
For my dry skin should I use a different products/treatment during summertime and wintertime?
Absolutely! Choose your skin care products and treatments according to your skin's needs first and consider the weather second. The skin tends to become drier in wintertime. The cold air, the wind, the heating, and the indoor/outdoor differences in temperature are all factors which aggravate and dry out your skin. Most people with dry skin tendency will need richer formulars in winter.
 Will Drinking Water Prevent Dry Skin?
The truth is your skin needs the perfect oil-water balance to stay in tip top condition. While drinking enough water will most certainly improve your skin's overall feel and condition, treatment for dry skin can be far more complicated. Watch out not to consume the types of liquids that lead to dehydration and stay away from alcohol and caffeine as they are the chief offenders.
Our top 5 tips to help maintain a beautifully soft, smooth skin
1.       Always wear  sunscreen! Even in winter. Sun slowly but surely delivers the damage. It makes your skin less and less able to hold moisture or feel smooth.
2.       Use a good quality moisturiser. Everyday! Make sure your moisturiser contains antioxidants and ingredients that help skin hold on to water, skin-repairing ingredients, and anti-inflammatory ingredients.
3.       Exfoliate at least once a week. Skin cellular turnover (usually 28days) is a function of healthy skin. Due to sun damage and other environmanetal and life style factors, your skin needs help with this process. A well-formulated scrub or fruit enzymes treatment can help skin cells turn over in a more natural, youthful manner by removing the build-up of older skin cells, revealing the newer, fresher ones.
4.       Don't forget your lips. Lips are the least capable of staying young, smooth and soft. Do not leave your lips naked day or night. Apply and reapply an emollient lipstick, gloss or nourishing lip cream.
5.       Never use products that contain drying or irritating ingredients
Skin condition: Dry skin.
was last modified:
October 25th, 2015
by