Skin Whitening that actually works
Pigmentation Causes
Uneven pigmentation can make your skin look tired, dry and dull and blotchy. 2 main types of pigmentation or skin darkening are
MELASMA. The exact cause is not known although the condition is associated with pregnancy and/or hormonal fluctuations. It often presents with symmetrically appearing patches on face that are dark brown in colour. Melasma (also known as chloasma) is not dangerous but quiet unsightly
HYPER PIGMENTATION. D

arkening of random areas is thought to be caused by excess melanin production in the skin. It's associated with a number of health conditions, medications and allergic reactions. Excessive sun exposure can also lead to hyper pigmentation and will worsen with age


.
Skin Color
Melanin is the pigment produced by melanocyte cells. Melanin comes in two kinds: pheomelanin (yellow to reddish tone) and eumelanin (brown). It actually absorbs the sun's damaging ultraviolet light to provide some amount of sun protection.
Melanin production is triggered by the enzyme, tyrosinase. If you cut down tyrosinase activity, pigmentation is controlled (this is where properly compounded topical tyrosinase inhibotors play a large part). If you find darker parts in your body, this means there is more melanin in those areas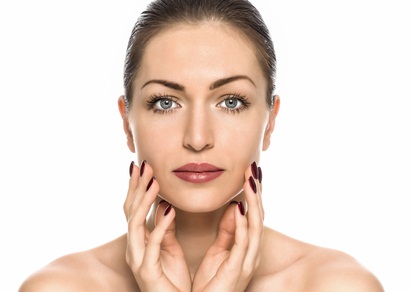 How Skin Lightening Products Work
Skin lightening products — also known as bleaching creams, whiteners, skin brighteners, or fade specially formulated to counteract the activity of tyrosinase. The active skin lightening ingredients play an important role to achieve this, to slow down melanin production and prevent darkening of the skin.
In addition, skin lightening products are exfoliants, that induces mild skin peeling to help resurface a fresher and lighter skin layer .
While some skin whitening solutions have shown effectiveness in lightening the skin and giving it a healthier look, there are those, which are toxic and in addition, have questionable safety profiles. Before you purchase Skin Lightening Products, read the fine print and know the facts.
Skin lighteners ingredients
The most widely used ingredient in skin lighteners is hydroquinone. Over-the-counter skin lighteners can contain up to 2% hydroquinone (scary thought).
Other skin lighteners use drugs such as steroids and retinoic acid, which comes from vitamin A, as active ingredients.
Some skin lighteners use natural ingredients such as kojic acid — a compound that comes from a fungus — and arbutin, a compound found in various plants
Risks of Skin Lighteners
One of the most significant risks of using some skin lighteners is the potential exposure to mercury. One study found that nearly 1 out of every 4 skin lighteners made in Asia contained mercury.
There are other potential risks of skin lighteners. Those risks can include the following:
Prolonged use can contribute to premature aging of skin
Long-term use may increase the risk of skin cancer from sun exposure. Always use sunscreen when using a skin lightener and going out in the sun
Steroids in some skin lighteners may increase risk for skin infections, skin thinning, acne, and poor wound healing
Applying steroids to large areas of skin may put you at risk for health problems related to steroid being absorbed by the body
Hydroquinone may cause unwanted and untreatable skin discoloration, some reports link it to cancer
Best skin whitening product on the market
White Balance Click is the latest formula from the long-term Medik8 anti-pigmentation research program. Medik8 researchers have scoured the literature and identified 7 key 'routes' to whitening and the results of this research have been presented at The Royal College of Physicians building in London. Pigmentation is the general scientific term for dark spots, age spots, freckles, blotchiness, sun damage, uneven skin tone and melasma. Applied regularly, this unique brightening serum has been shown to improve the appearance of overall skin tone with an array of several proven ingredients in a very carefully researched formula.
Kojic acid, which is a key ingredient in the formula, is inherently unstable when dissolved in water. Therefore Medik8 scientists use the innovative "click" packaging system to keep the kojic acid in powder form until its ready-to-use, by storing it in a special chamber inside the product lid. After purchase, simply clicks the lids to release the powder and activate the product by shaking. In addition, the formula contains a patent-pending stabilising complex to keep the dissolved kojic acid stable for 30 days, even after the click. With kojic acid now limited to 1% in cosmetics, this clever formula means maximum 'bang-for-your-buck'.
Medik8 Whitening Cream is designed to minimise and reduce the appearance of
Age spots/Liver Spots/ Sun Spots
Freckles
Sun Damage/ Tans
Melasma/Chloasma
Acne Marks
Old Scars
Discolorations
Birth Marks
Dark Elbows, Knees, Knuckles
Dark Underarms
Other Pigmentation
General Skin Brightening
Skin Whitening that actually works
was last modified:
October 25th, 2015
by