Injectable gel fillers are indicated for correction of moderate to severe facial wrinkles and fold, especially around the nose and mouth eg nasolabial folds.
These fillers got FDA approval in June 2006. According to manufacturer Allergan, fillers can eradicate smile lines (those parentheses around your nose and mouth), marionette lines (the vertical wrinkles at the corner of your mouth), and vertical lip lines.
In addition it was specifically developed to restore lost facial volume (e.g. in the cheeks, cheekbones, and chin). Because of its special particle size, it is optimally suited for overall facial volume-restoration.
It's made of naturally occurring substance found in the human body. The role of the substance in the skin is to deliver nutrients, hydrate the skin by holding in water, and to act as a cushioning agent. It can be thought of as the body's internal moisturizer. But, as we age, it diminishes, which contributes to the presence of lines and folds.
Injectable gel restoring your skin,
helping to diminish wrinkles and nasolabial folds.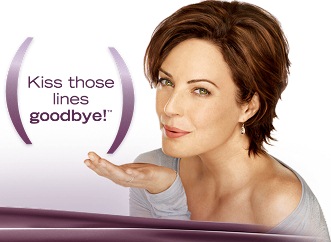 It is an excellent comprehensive procedure to overall facial rejuvenation. It can be used alone or in combination with skin care from home treatments to IPL skin rejuvenation.
Injectable Gel Fillers
SAFETY INFORMATION
Side effects with filers are rare, but may include:
Injection site reactions such as redness, tenderness or pain. These tend to subside within a few days
Bruising
Pain
Itching
Visible or palpable lumps and bumps if injected too close to skin
Small bumps beneath the skin (nodules)
Discoloration
Although there is no real downtime following treatment, avoid strenuous exercise, excessive sun or heat exposure, and consumption of alcoholic beverages for at least a day or so after your dermal filler injection. This will help minimize any side effects. Applying an ice pack to the treated area can help reduce swelling, should it occur.
You should avoid the following for at least 24 hours after treatment:
Strenuous exercise
Consumption of alcoholic beverages
Extended exposure to sun or heat
Exposure to any of the above may cause temporary redness, swelling, and/or itching at the injection sites. If there is swelling, you may need to place an ice pack over the swollen area. Be sure to report any redness and/or visible swelling that lasts for more than a few days or any other symptoms that cause you concern to your healthcare professional and/or contact Allergan Product Support at 1-877-345-5372
The Australian Therapeutic Goods Administration (TGA) Guidelines do not allow the use of specific medical product names on the internet. Therefore all references on this site refer to approved headings of anti-wrinkle injections, dermal fillers and lip enhancement.

The practice uses only the highest quality and safest products available.

For further details on the exact treatments performed by our practice please contact us on (03) 9530 9800
Injectable gel filler® Cost
Schedule no obligation appointment with a doctor to determine if fillers are right for you.
Filler® costs about $600 to $800 per syringe on average, depending on the formula used and other factors. A second syringe may be needed during one treatment, and we offer a reduced rate for the second syringe in these cases.
Volumising filler 1ml $725, 2ml $1300 , lasts up to 18 months
Gel Filler with anaesthetics 1ml $690, lasts up to 12 months
Gel Filler 1ml $650, lasts up to 6 months
Ask about payment plans.
Treatment Guide
The first step is a consultation with an experienced doctor. Face examination, discussion your aesthetic goals, and making recommendation which injectables would be best. Cosmetic treatment is individualized based on your goals and your doctor's expert opinion.
As filler® does not required allergy test before use the procedure can be done on same day. Unless you are taking medications that can increase bleeding such as aspirin and non-steroidal anti-inflammatories (NSAIDs) for at least a week before filler treatment. Some homeopathic remedies also increase this risk. Avoiding these products may reduce the risk of bruising and bleeding at the injection site.
Doctor injects the filler® gel into the mid- to deep dermis of your face using a syringe. Topical or injectable anesthesia to numb the area before treatment may require. The procedure takes about 15 minutes, and there is no postoperative downtime
This filler adds volume to the wrinkles and folds in the treatment area, ostensibly filling them in. The results are immediate, and some people only need one treatment.
Aging with Fillers
In your 30s you will start noticing signs of sun damage and aging
The beginning of crow's feet around the eyes
Fine lines appearing on your forehead
Smile lines starting to appear
Injectable gel can help to define lips and reduce smile lines. A wrinkle smoothing injectable can address fine lines and help prevent deeper ones, such as frown lines, from progressing.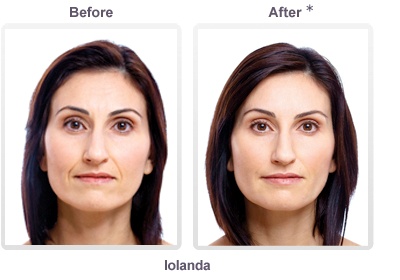 In your 40s rate of collagen and ha production slows down you start noticing as
Wrinkles and lines deepen
Corners of mouth turn down
Lip volume starts to decrease
Fillers is a simple way to fill in lost fullness, and smooth out lines and wrinkles. A prescription injectable can minimize wrinkles around the eyes and forehead.
In your 50s hormones slow down the rate of cell renewal even more.
The lines and wrinkles get more pronounced
Cheeks and mid face gets lose volume
The skin along the jaws line starts sagging and lip volume decreases
Fillers can replenish lost skin volume, smooth wrinkles, folds and laugh lines and redefine facial contours such as the jowls and cheeks. A prescription injectable will address wrinkles around your eyes to balance the look.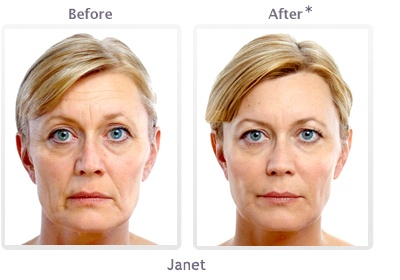 In your 60s the aging signs you see in the 50s continue to bring out more stress
The lines and wrinkles in your face are deeper
Sagging skin appears in more than one location and usually everywhere •
Volume lost in the mid-face is more apparent
Skin moisture and discoloration occur
It can help to smooth your wrinkles, restore lost volume and provide hydration to your skin. It will also help redefine your face contour. Wrinkle smoothing injectable will help you with the wrinkles around your eye and forehead.
Fillers Clinical Studies
In a US clinical study, 146 subjects were followed for 24 weeks after injection with injectable gel in one nasolabial fold (NLF) and dermal filler (bovine-based) in the other. Injectable gel was found to provide a more persistent wrinkle correction than other dermal filler over the 24-week course of the study.

The injectable gel at 24 weeks was 88% compared to 36% with other dermal filler. At the conclusion of the study, 129 (88%) of the 146 subjects expressed a preference for iinjectable gel, while only 8 (5%) expressed a preference for otherdermal filler, and 9 (6%) had no preference.

Subjects who completed the 24-week study were invited to return for a comprehensive repeat treatment. Subjects returned at their (or their physician's) convenience, rather than at a prescribed time point. Of the 146 subjects, 116 (79%) returned for repeat treatment, on average at 9 months after their last injection. Forty-eight (48) subjects returned more than 36 weeks (9 months) after their last injection: the percentage of those subjects who had maintained improvement with injectable gel was 75%.